How to Clone a Motorola CLP107 Two Way Radio
Cloning Motorola CLP 107 Two Way Radio is very simple and can be easily done through the cloning cable. It might look like a regular USB cable; however, it is specially designed to connect between a CLP single charger to clone from one radio to another. The cable does not allow programming but you can easily customize your CLP 107 two way radio with a programming cable. 
Watch full tutorial
Cloning Motorola CLP 107 Two Way Radio – Features 
Before you get to cloning, you should understand the features of the Motorola CLP 107 Two Way Radio as it has been designed for fast-paced environments like the retail and hospitality sector. 
The two way radio weighs only 68 grams and is one of the most lightweight radios you can find. 

The voice Assistance feature lets you access all the features through voice control like monitoring, scanning, and call tone functions. 

The lithium-ion battery can easily last for 9 hours. 

With the  CLP Ready Wireless Pacific Smart Heavy-duty headsets, you can effectively communicate even in noisy environments. 
There are 5 simple steps through which you can clone your Motorola CLP 107 Two Way Radio. 
In the first step, you need to put your source radio or your main radio into clone mode. To put your radio into clone mode, hold down the push-to-talk button along with the down volume button and the power button on top of the radio.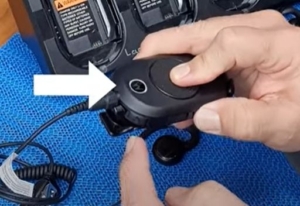 Hold all the three buttons together till you see the yellow glow light blinking around the Motorola logo. Your radio will now be in cloning mode. If you have your earpiece connected, you will also hear an acknowledgement noise about the cloning.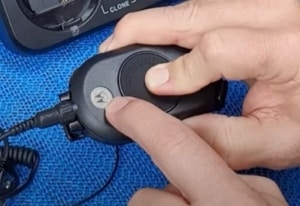 Now you can put your source radio into the charger and move on to your target radio. The target is the radio you wish to clone to the master radio.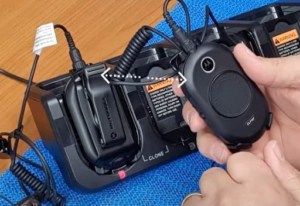 Turn your target radio on by pushing the power button till you see a red glow light around the Motorola logo. Place it into the charging pocket; however, keep in mind that you need to place your radios in the charger pockets that have 'clone' written on them.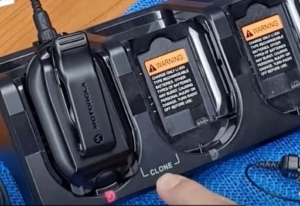 Roll your target radio into the charger and you are good to go.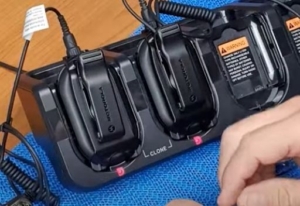 With the source radio on its back, you need to press the menu button on the side. You will hear a sound or a noise saying that your radio has gone into cloning mode.
Read our Easy Guide to Use Motorola CLP107
https://wireless2way.com.au/wireless/wp-content/uploads/2021/10/Clone-Motorolola-CLP-107.jpg
1080
1920
Kevin Robinson
https://wireless2way.com.au/wireless/wp-content/uploads/2017/03/wireless2way-logo-green.jpg
Kevin Robinson
2021-10-21 01:03:42
2022-04-26 16:05:32
How to Clone a Motorola CLP107 Two Way Radio