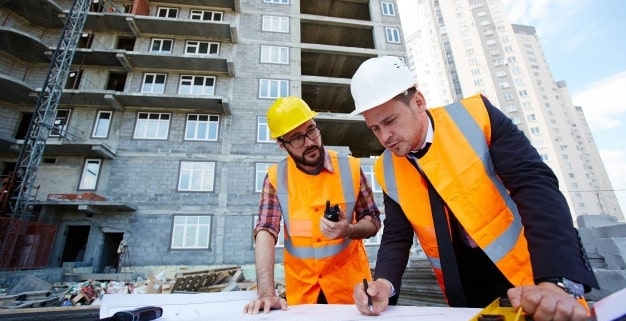 Two-way radios allow construction contractors to improve on-site productivity and safety. Whether you are QA Engineer, sub-contractor, security staff, or labourer, the two-way radio is an ideal solution to have an uninterrupted and hassle-free communication channel between each other. The outstanding coverage, sturdiness, dust and water resistance of these products make them perfect to use in extremely harsh and noisy environments.
So, if you are looking for fully functional, durable and long-lasting digital radios, we are your one-stop solution. With 25 years of experience, Wireless 2-way prides itself as a pioneer in providing heavy-duty radio models. Our commercial-grade collection of two-way radios for construction is a proven workhorse in the construction industry. More and more construction companies are switching to the Wireless 2-way radios for crew and site management. 
We boast models from renowned brands in the market known to build quality radio equipment for several years. The easy-to-use two-way radio collection for the construction industry available at our site even qualifies the quality guidelines of the US Department of Defence and environmental testing procedures.
We even offer after-sales services to the customers, including equipment usage training, repair and maintenance service at no extra cost. Our goal is to facilitate you with the right construction radios to stay connected and keep your workforce safe amid all working conditions.
Here, you'll find high-end two-way radios at different cost ranges to pick the one that meets your budget and project needs. 
Display 16 Products per page